Tennessee Coal Ash Disaster Worse Than Thought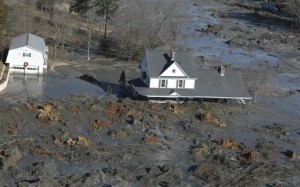 If you are still riding the fence about what you think of all this "clean coal" stuff you may not have heard the news about the massive TVA coal ash spill in Tennessee just before Christmas.  Here's a link to a (somewhat humorous) commentary on the recent disaster in Tennessee:
Coal Ash Spill is Much Larger Than First Described | Crooks and Liars.
If you're just now hearing about this like me, I'd recommend checking it out. The TVA is government owned, by the way. So officially this is a disaster the government created. Doesn't seem like the news are feeling too pressed to spotlight the significance of that fact. Of course, it wouldn't be any less despicable if it were a privately owned company or a major corporation. But the situation is made a little more unique given the tragedy of it all.
If you enjoyed this post, make sure you subscribe to our RSS feed!
Related Posts: